No Previous Church Experience Needed
The River Church is a non-denominational church.
We are a family of believers who love God and His people!
​
Laura Jones
Laura began attending The River Church in 2018 during their Fall Camp Meeting. The anointed preaching, teaching, prayer, and worship reignited her hunger for God and pursuit of Jesus. She is involved with The River Outreach Ministry and is currently a part of the children's ministry team.

Laura has worked at Costco for 18 years. She has four adult children and loves spending time with her grandchildren.
​
​
​
​
​
​
​
April 24-29 Jonathan Shuttlesworth
May 1-8 Camp Meeting
Welcome
We're so glad you've found us! Whether you've been a member of The River for years, or you're just checking us out for the first time, we are excited to connect with you. Here at The River, we believe you'll become more and more equipped and empowered to live a life pleasing to God.
​
If you're ok connecting with some real folks, you've come to the right place. We're not perfect, but we know the One who is. And where we are weak, He makes us strong.
​
We hope to see you soon! Let's connect!
Pastors Lew & Lorri Wootan
Lead Pastors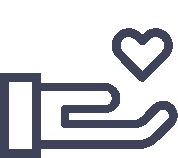 And now these three remain: faith, hope and love.
But the greatest of these is love."
1 Corinthians 13:13
We, here at The River Church and River Impact University: 
​​
do not support violence, especially against individuals and government officials;

do not support or approve racism or extremism; 

do not support, advocate or conspire, to overthrow the US government; 

encourage all active and retired military individuals to not violate their oath;

encourage all state and federal law enforcement to follow the US and State Constitutions and their Oath of Office; 

know that all Americans have God-given rights as described in the Bill of Rights of our State and US Constitutions;

know that as a Constitutional Republic we have elected governments to protect those rights;

at a local level, support our Constitutional Sheriffs, State Governors, and others, as they uphold their Oaths of Office in protecting our rights;

believe that our rights of freedom of speech and press, as recognized by our State and US Constitutions, protect every American's ability to share truth about the violations of our rights and learn how to preserve our God-given rights and restore liberty. 
Holy Spirit and fire,
life changed and never the same,
in Jesus name!
You couldn't ask for a better church. The River is the Real Deal no fake philosophical religion here. If you want religion don't go to The River. If you want to know Jesus and be loved on by real people of God with real issues of their own then Come to the River Church for Change.
God bless you!
Good God, good people, good hearts, good preaching, good servers.
can't ask for more than that.
I've personally experienced more healing and restoration among these people more than anywhere, NOT because of programs, titles, famous people or books, but the reason is their simple devotion to Jesus Christ of the Bible, as evidenced by how they love each other and make space for the Holy Spirit to have His way among them.
This church has literally saved my life it's amazing and I've never felt so much love from so many people. It is not like any church I have ever been to. Pastor Lew has brought back my motivation and drive to keep pushing forward during this dark struggle. I've never had so many people love me in such a short amount of time for who I am. There is literally no judging or criticism.
This church is full of love
and people who love Jesus.
If you want to never be the
same in a positive way,
come to this church!
This church has real, authentic
people who know what it is to
show God's love. When God's
people come together, the Holy
Spirit flows. Love it here!